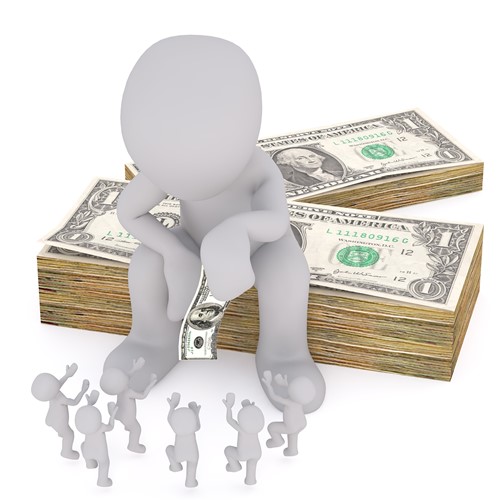 A jumbo mortgage refers to a high-priced loan, usually meant for a luxury property. And while this loan may have once been reserved for the millionaire investors of the world, it may not be as exclusive as you think. If you're interested in what it takes to apply, it helps to understand how they work and who the best candidates are.
A Moving Target
To be considered for a jumbo loan, it must be above a certain minimum. However, this amount will differ based on where you purchase your home. The minimum for a jumbo loan in Beverly Hills will be much higher than the minimum in Kansas City due to the discrepancies between median home prices. These values will rise and fall depending on the local economy and average property appraisals, so buyers will need to do a little research into their city's criteria.
Lender Terms
Jumbo mortgages are available in a variety of options, similar to a conventional loan. Unsurprisingly, lenders tend to be a little pickier when it comes to who they approve and who they reject. A single application may go through several underwriters to arrive at the final answer. They're looking for exceptionally high credit scores and equally low debt-to-income ratios.
It's the lender who dictates the exact terms of the loan, though historically, jumbo loans have had higher interest rates. However, it should be noted that this is not a hard-and-fast rule. Interest rates have been known to come down based on the caliber of people who apply. The more qualified applicants, the less overall risk the lender assumes.
In addition, the jumbo mortgage minimum down payment has been relaxed to just 5% to allow a more level playing field (especially for people in high-priced markets). Despite this though, most lenders are still looking for at least 15% on a jumbo loan. Shopping around can make it easier to find a lender with reasonable terms for a jumbo loan.
Structuring the Loan
Adjustable-rate jumbo loans are available, but they are not the ideal choice for homeowners unless they know they'll be selling in the very near future. To avoid paying more interest than necessary, experts recommend a fixed-rate over 15 years.
There may be a lot of fine print to a jumbo loan, but lenders are largely ensuring that the homeowner has enough in stable assets (e.g., property, savings, etc.) to cover their mortgage even if they fall on hard times. Knowing the terms can make it easier to prepare, apply, and be approved for the home of your dreams.