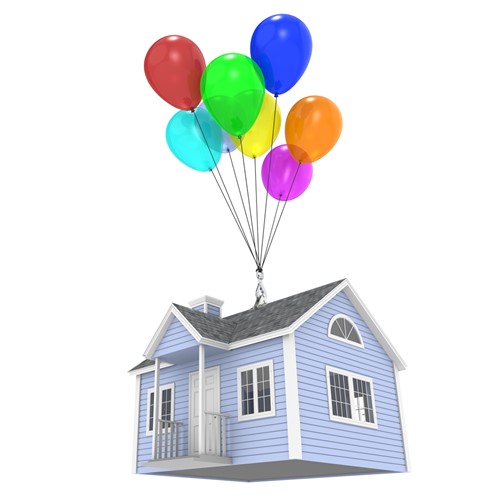 Image by Jojje from Shutterstock
Many people own homes through a mortgage agreement. Traditional mortgages are primarily fully amortized or gradually paid off with regular payments over the lifetime of the loan. Each payment contributes to both the principal and the interest.
A balloon mortgage is a short-term home loan with fixed-rate monthly payments that only take care of accrued interest on the loan for a set period. It also has a large "balloon" payment to cover the rest of the principal.
The payment plan is based mainly on a fifteen- or thirty-year mortgage, with small monthly payments until the due date for the balloon payment. These low regular payments partly cover the loan but require paying the remainder of the unpaid principal as a lump sum. Selling the house or refinancing the balloon loan before the payment is due is how most buyers approach this situation.
Key Issues with Balloon Mortgages
Lenders present a deadline by which the balloon payment is due (three- to seven-year period). The enormous amount is often more than borrowers can easily handle at once.
Paying only interest on a loan does not allow equity to build. Many homeowners use equity as a means to complete home improvements or other projects. Building equity also helps homeowners when it comes time to sell their home because a traditional mortgage reduces over time.
Why People Opt for Balloon Loans
It is possible to refinance a balloon mortgage or sell the property before the balloon payment is due but it can be difficult to do so. A dry housing market, job loss, or low credit score are potential obstacles. Lay-offs and depressed home values can trap buyers in their balloon loans. Without the option to sell, refinance, or fulfill their balloon payments, borrowers may end up in foreclosure.
The One True Strategy
Traditional loans are generally safer than balloon mortgages. To keep housing costs at a minimum, use a balloon mortgage if you are sure you can exit before the balloon payment comes due. Otherwise, it is best to remain in the realm of traditional loans.
Review the pros and cons of taking a balloon loan before committing to it. Speak to your financial planner or realtor for professional guidance.