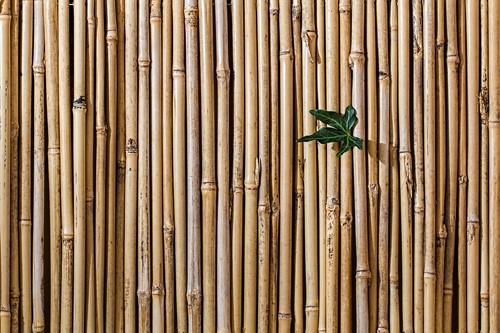 When you're planning some DIY projects, use these opportunities to make your home a more environmentally friendly place. You don't have to go to the trouble of installing solar panels or taking on other major eco-friendly upgrades. Even if your next DIY project is building a small desk or shelves, choosing sustainable building materials automatically makes your home greener. Which types of materials should you be considering using for your DIY projects? The following are examples of sustainable materials you might use to turn your home into a more eco-friendly environment.
Reclaimed Wood
Reclaimed or recycled wood offers a more sustainable alternative to building with freshly harvested timber. When you use wood that comes from sustainable sources, you're helping reduce the impact of cutting down trees. Whether you're building an addition onto your home or putting in built-in shelves or a fireplace mantel, choose recycled or reclaimed wood for these projects. It's easy enough to find this type of wood, since this material has been a standard choice for building homes and buildings over the years. Keep in mind that reclaimed and recycled wood can enhance your home's appearance while also boosting its eco-friendly qualities.
Bamboo
Bamboo is being used more often in building projects because of its sustainability and tensile strength. Although you might use recently harvested bamboo for building a screened-in porch or addition, remember that this type of tree grows at a rapid pace compared to other trees that are used in construction and DIY projects. Since bamboo grows at such a fast pace, you don't have to worry about it running out as you would with other tree materials, such as pine. You can use bamboo for a wide range of DIY projects around your home.
Reclaimed Steel
If your DIY projects involve the use of metal, choose reclaimed steel rather than newly made steel. New steel requires the use of a lot of energy to make, which can have a harmful impact on the environment. Reclaimed steel or recycled steel doesn't need to go through this process, which reduces environmental damage. Whether you're planning to use metal for a quaint kitchen island top or another DIY project, make sure you look for steel that's been recycled or reclaimed.
Sheep's Wool
When you're looking for eco-friendly ways to insulate your new home as part of a DIY project, consider using sheep's wool. This sustainable material provides a much more environmentally friendly option than traditional types of insulation, which usually contain chemicals. Sheep's wool requires a lower amount of energy to produce, but it performs just as well as traditional insulation.